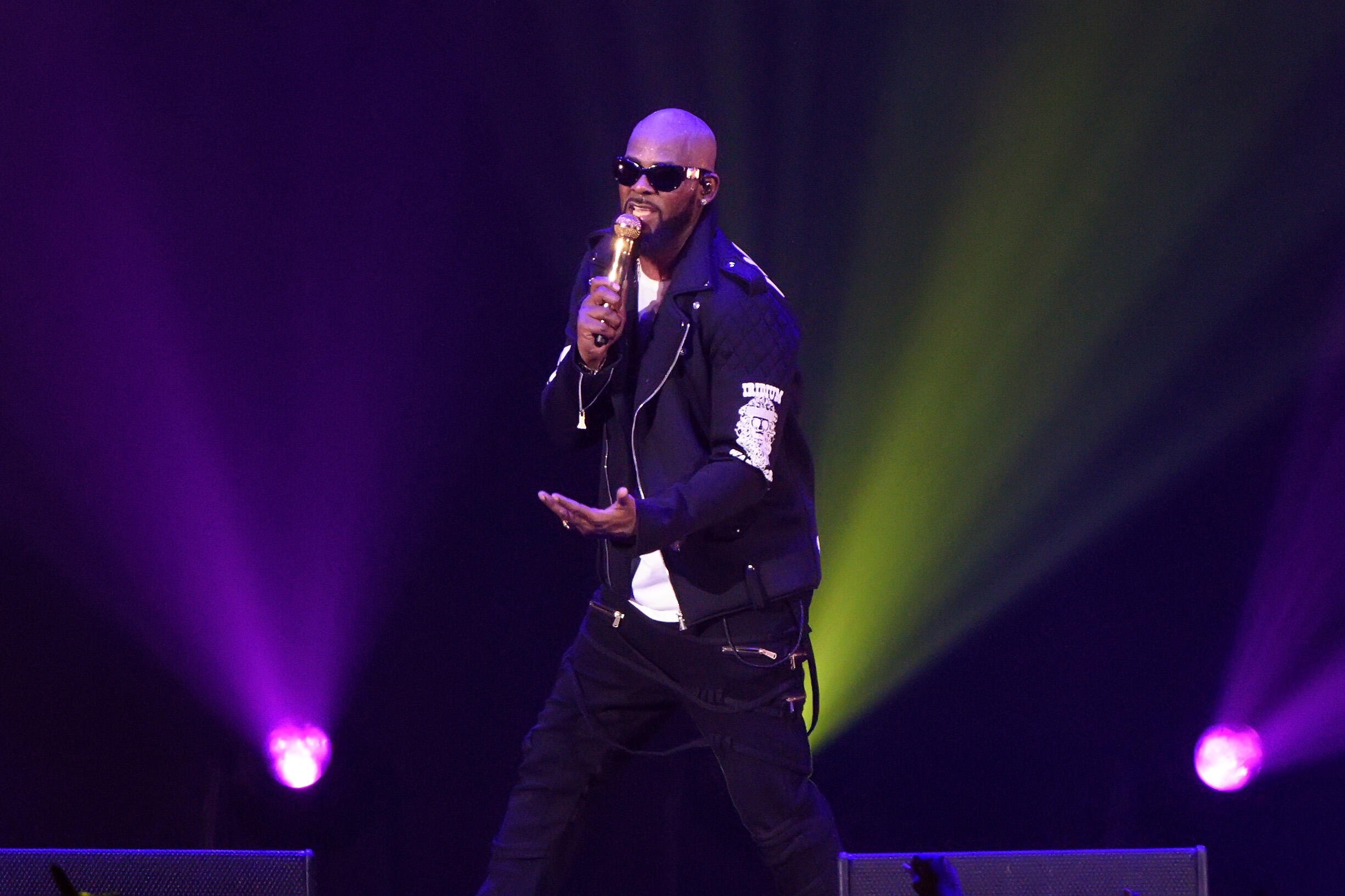 Things just aren't getting any better for the "I Believe I Can Fly" singer. Not only is his freedom in jeopardy, but also his bank account.
The 52-year-old singer, who is going back and forth to court for allegedly raping young black girls, is suffering a massive blow in his finances.
The Blast exclusively reported,
"According to court documents obtained by The Blast, Wintrust Bank, where Kelly holds an account, informed one of his creditors (his former landlord) that the singer currently has a balance of negative $13 with them.
Kelly did have two other accounts with Bank of America — holding $44,595.58 and $110,056.64, for a grand total of $154,527.22 — but everything but $625 was seized by his former landlord to settle a massive debt owed."
Many of you are probably asking why is his economics status is being spilled out into the media. Well, the "Bump 'N Grind" crooner is currently in a legal battle with his former landlord who is claiming that he has failed to pay his rent bill.
"The landlord scored a $173k judgment and had been trying to collect on the debt."
Apparently $154,000 of this figure was extracted from the Chicago native Bank of America account and the proprietor went to court and got subpoena against Kelly's former label Sony Music Holdings, Inc to freeze $264,535 in his biannual royalty account.
Looks like time is truly about to be up for Robert!!
Photo Credit: Getty Images