Blueface's "Thotiana" Is Now On Billboard's 100 Top 10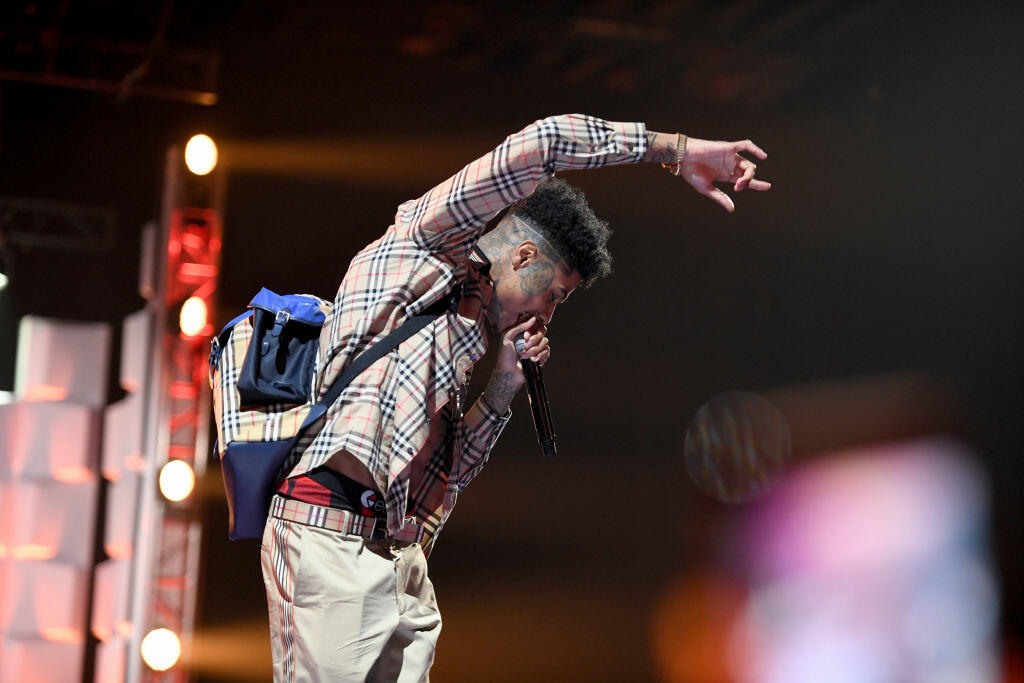 It looks like California rapper Blueface is off to a great start as his hit single "Thotiana" has placed number nine on Billboard's 100 Top 10.
Prior to to this week's chart which is dated for Mar. 9 the rapper's hit single "Thotiana" was in the 13th spot of Billboard's Hot 100 but has now made it into the Top 10. This is the rappers first very first Top 10 single!
The hit single was released in late 2018 and has gained much attention since then, especially from rappers such as Nicki Minaj, Young M.A and Cardi B.
Nicki Minaj released her own version of the song titled, "Bus Down Barbiana", Young M.A threw her own spin on the hit single and Blueface featured Cardi B on the official remix.
Blueface took to Instagram Monday night (March 4) and shared a picture of the singles position along with a caption of gold and platinum CD emojis.
Photo: Getty Images
See Below