Model Claims She's Pregnant By Drake - Shares Text Screenshots + Test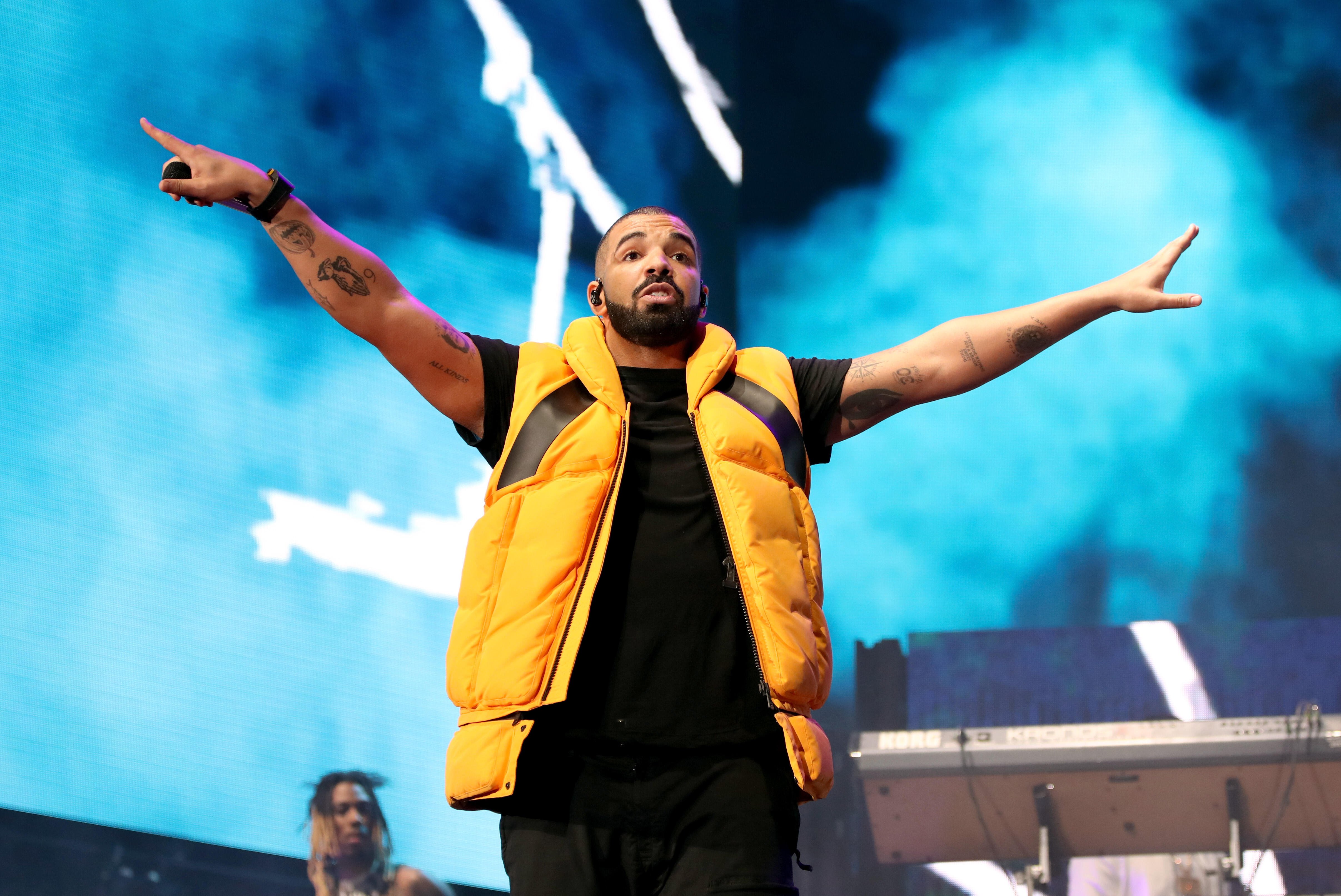 Model Layla Lace is claiming she is pregnant by Drake and she's pulling out all her receipts + pregnancy test!
She took to Instagram to announce the baby news on Monday after she says Drake stopped answering her phone calls after she told him she was pregnant with his child.
Layla says a DJ was the one that hooked her up with the rapper and that she was the one that was sought out to travel around with Drake.
Layla:
So I guess still in this era this is the new thing that after you tell a dude you pregnant they stop answering they phone !!!! One lesson i have learned out of this whole situation is to never be so naive when a guy disrespect you !!! Like you dont even have to do nothing wrong to this man its really unbelievable how he will just feed you with lies and hurt you for NO reason.

Once you forgive and accept it just know he @champagnepapi will continue to treat you like sh*t !!! i should of ran for the hills but no i felt for the "Good Guy" image that this *ss hole portrayed to be.What a #Fraud I feel so stupid !!! I never told this man "No" I did everything he told me to do Smfh !!!! (((NEVER))) asked him for a dime !!! cause i got my own bread whatever he did for me he did it on his own !!! i had to remind my self that this man was once a "Actor" So why the hell did i fall for his bullsh*t !!!

What make matters worse is that when you try to be private about sh*t and keep ya mouth shut nobody cares !!! its ashame that i even have to come out of my character !!! I hate that i gotta put my buisness out like this. But f*ck it people now a days only respect when your messy and ratchet !!! Smfh !!! F*CK YOU Drake !!! You and I know i was good to you !!! This is how you treat them dusty thirsty ass b*tches that be on ya d*ck !!!!

Not the female that wasnt even checking for you !!! Just respect me thats all i ask for !!! (((RESPECT))) THE BULLSH*T WAS UN CALLED FOR !!! Smfh But dont worry ima make sure i make a field day out of your f*cking *ss !!!
Photo: Getty
Below are her screenshots A/K/A receipts which she shared on Instagram, but be warned she's mad as hell so an using explicit language in her post:

Honey German the daughter of Dominican parents was born and raised in New York and considers the "entire Tri-State my state." She currently works in New York City for iHeart Media /Power 105.1 FM in the positions of On Air Personality, Associate Producer for The Angie Martinez Show and Digital Content Producer for Power 105.1.
Her distinct voice, love for social media, connection to the streets and extensive knowledge in celebrity news + "what's trending" have made a favorite among millennial and others alike.
Honey also works with iHeart Media's National division creating editorial pieces in both English and Spanish + covering their national events via editorial, digital and social media coverage.
All the while running her own website and working for iHeartMedia / Power 105.1, Honey makes sure to dedicates time to working with young girls from low income homes via motivational talks on self esteem, the importance of education and pursuing your dreams. She is also an AIDS and Autism awareness activist who not only fundraises but also speaks on creating awareness in our community on both.