[VIDEO] Tragedy hits SXSW Eyewitness Accounts!!!!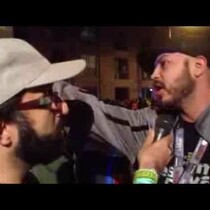 Posted March 13th, 2014 @ 4:59am
This story is terrible! SXSW is a festival that goes on in Texas annually with a plethora of acts and last night an apparent drunk driver hit 23 people and killed 2.
Watch the video for the eyewitness account of this horrific situation.
My prayers go out to everyone that was injured and involved.
)